It's one of the most gut-wrenching decisions that any conscientious adult comes up against – deciding whether to leave your marriage. When marriages suffer, most people twist and turn on this decision for years, painfully sliding up and down the scale of indecision, self-doubt, and ambivalence.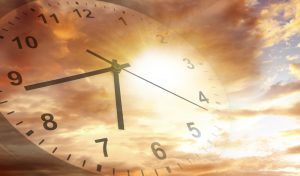 Thing is, there is no sure-fire mechanism, or assessment, that can tell you when it's time to call it quits. You can see marriage counselors, individual therapists, all of which may help you get clarity. But it's highly unlikely that any professional will tell you to leave your marriage.
This is a discernment process which only you can accomplish.
Having said that, you also need some tools for discernment. Here are some things to think about as you gnaw on the idea of letting go of your marriage:
Do you understand your contribution to the problems in the marriage? It's easy to be clear about our partner's contributions to the marital problems. However, do you have insight into your part in those same issues? This is key to moving forward, either in this relationship or another one. You will bring the unexamined and problematic parts of yourself to future relationships.
Have you and your partner had effective professional help? Marriage counseling is often not helpful for struggling couples, for many reasons. Perhaps the therapist was seeing things through a lens that was not resonating for both of you, and one of you was not fully engaged in the therapy. Regardless, it is important to recognize that couples can get help when both are fully engaged in the right kind of therapy with a therapist who has traction with each person. Gaining a deeper understanding of each person's contributions to the problems in the marriage is a first step.
Have you allowed yourself to fully look at both sides of the coin? Your reasons for ending the relationship may have a great deal of weight and clarity. Looking at the other side of the coin means entertaining the possibility of you and your spouse working with a professional for a limited period. Both of you working on your own personal agenda for change, your contributions to the problems in the marriage. If this was successful, the outcome would be a more healthy, sustainable marriage relationship. Would you want to work toward that? Would you want to want that?It's hard to give this possibility any air. Discernment is about being thorough, rather than shutting out possibilities. Lean into this for a minute or more, feel what that is like. Come back to this from time to time to give it more life, to get a more balanced vision of the path ahead.
What role do your children play in your decisions making process about divorce?Your children's well-being may be at the top of the list for you in terms of making this decision. How will divorce affect them? Can you separate your marital relationship from the parental one? Could you and your spouse be decent co-parents after divorce? How much do these questions weigh on your decision-making about staying or leaving?
It's possible to find professional help with discernment. Many marriage therapists are getting training in this distinct model.
The goal of Discernment Counseling is to gain clarity and confidence in a direction for your marriage. The process is limited to 5 sessions for you and your partner. Most of the work is done in one-to-one time with the therapist. The goal is that you and your partner choose one of three paths:
Path 1 – Status Quo. You decide that you are not at a point where you want to either end the marriage or commit to working on it. Nothing is going to change.
Path 2 – Separation/Divorce. You decide that you are not willing to stay and work on the marriage. In this case, a discernment counselor can help make referrals to a minimally adversarial process for divorce.
Path 3 – 6 months of Couples Counseling. You and your partner agree to take all talk of leaving off the table, and to work very hard for a period of time on your own personal agenda for change, while working on your relationship together. The relationship will be reassessed at the end of this period, and a path forward will be determined.
Ann received training in Discernment Counseling through the Doherty Relationship Institute at the University of Minnesota in 2020. She continues to work with the Institute on ongoing training and consultation with other therapists trained in Discernment Counseling.